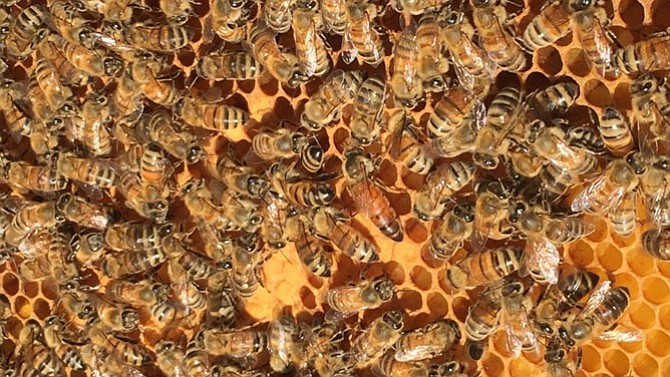 A queen bee, pictured in the center, is surrounded by worker bees on a frame of brood. The closed cells that look like browned biscuits are filled with developing bees, not honey.
Stories this photo appears in:

Beekeeping is a trending hobby, but many stung by the idea don't know where to begin. On Sunday, Oct. 8, from 2 - 5 p.m. at the Reston Association Headquarters Conference Center, master beekeeper Todd Harding teaches wannabe backyard beekeepers the basics of procuring, maintaining, and feeding bees. The class is held in Reston at the home-owners association, but is open to everyone, regardless of address.