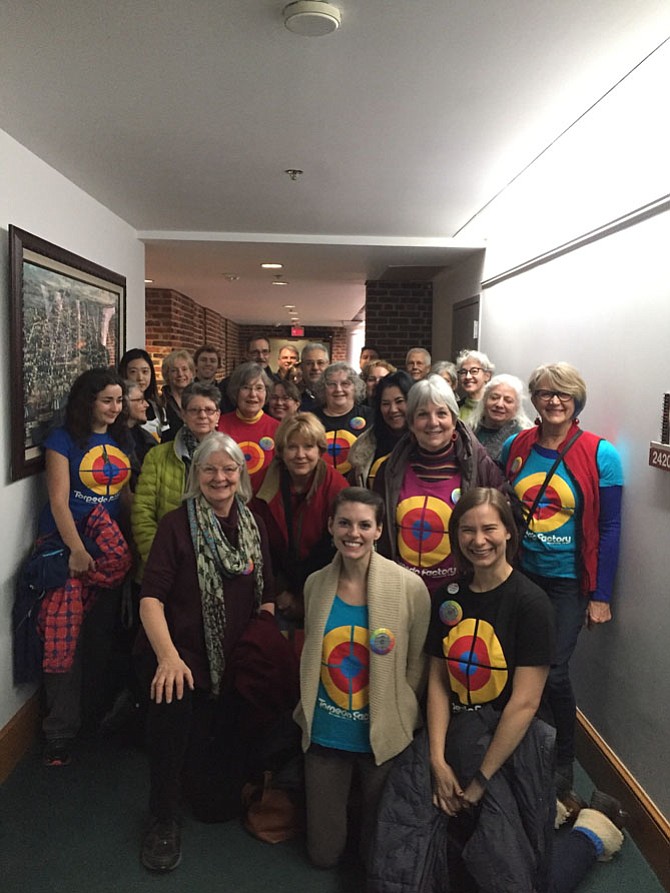 Torpedo Factory artists rally at the Dec. 17 City Council meeting.
Stories this photo appears in:

New study shows Torpedo Factory as top ranked city attraction.
The Torpedo Factory is the biggest attraction in Alexandria to people already in the Torpedo Factory — it's getting people there that's the trouble.

City approves Arts and Culture Master Plan.
Torpedo Factory artists turned out in force to the City Council meeting on Dec. 17 in a show of support for the artists' institution.