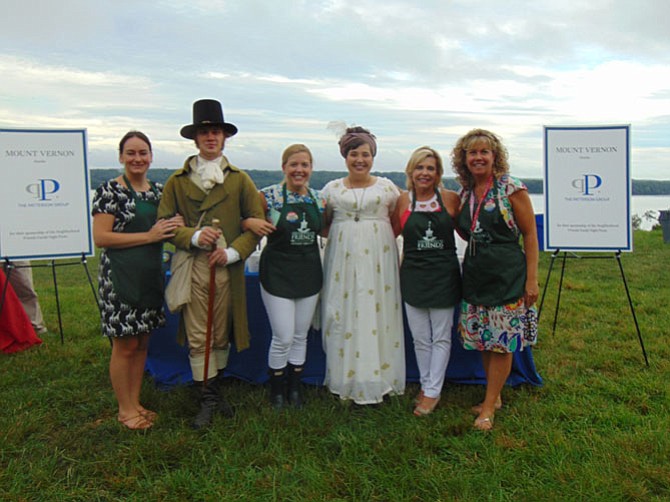 From left: Carolina Camargo, director of advancement for the MVLA; the early American character "Wash" Parke Custis; sponsor representative Britt Patterson of the Patterson Group; the early American character and wife of "Wash", Mrs. Eleanor Parke Nelly Custis; sponsor representative Phyllis Patterson; and Tammy Eddy, manager, MVLA, membership and business sponsorship.

Stories this photo appears in:

Promoting a sense of community.
Mount Vernon's Neighborhood Friends Picnic attracted hundreds of neighborhood friends and contributing members who live within the original five-farm estate of President George Washington.