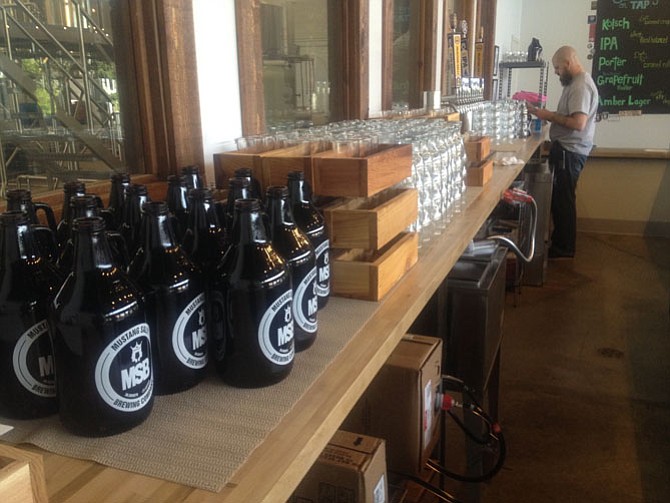 The May 2016 opening of Mustang Sally Brewing Company in Chantilly indicated Fairfax County's interest in the craft beer business. Loudoun County currently has the most craft beverage producers of any county in the Commonwealth with 21 microbreweries; neighboring Fairfax County has 6.

Stories this photo appears in:

Fairfax County seeks to define business for breweries.
Northern Virginia experienced a beer explosion as microbreweries opened across Virginia and the nation.