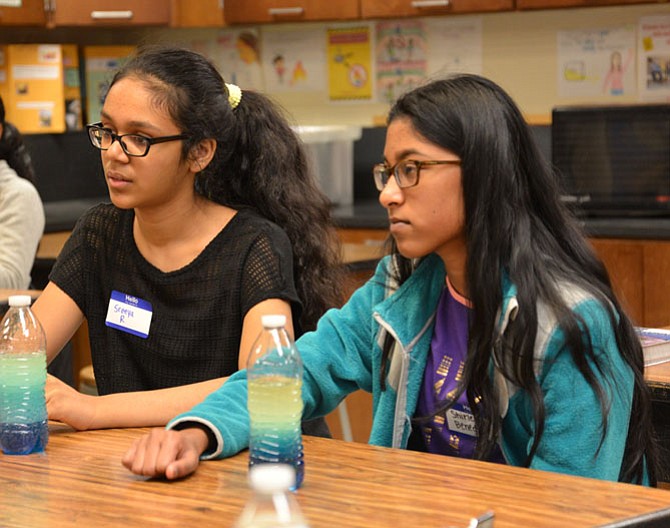 Sreeya Rakasi and Shirley Benedict, both seventh-graders at Rachel Carson Middle School in Herndon, were thoroughly engaged during the "Lava Lamp" experiment, and impressively knowledgeable about chemistry principles.

Stories this photo appears in:

Area youth turn out for Project BEST Science and Technology Fun.
What could possibly have lured some 100 and more middle school youngsters back to a school building on a Saturday, especially if that school isn't theirs and they had to get up extra early just to get there?