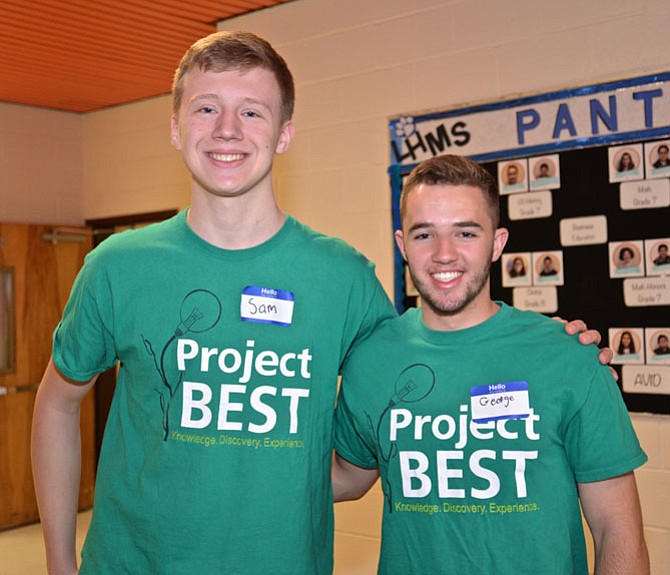 From left -- Project BEST operations officers Sam Desmarais and George Perry, both seniors at Thomas Jefferson High School for Science and Technology in Alexandria stand ready to greet the attendees of the organization's fourth annual Science Innovation and Inspiration Youth Conference, held at Langston Hughes Middle School in Reston.

Stories this photo appears in:

Area youth turn out for Project BEST Science and Technology Fun.
What could possibly have lured some 100 and more middle school youngsters back to a school building on a Saturday, especially if that school isn't theirs and they had to get up extra early just to get there?