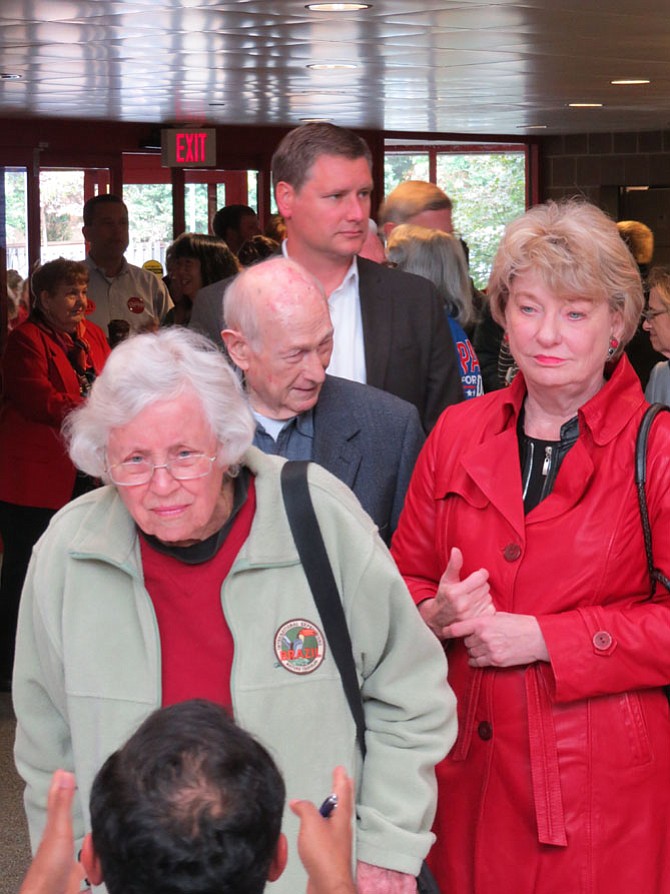 More than 200 people attended the Oct. 18 debate in McLean.

Stories this photo appears in:

34th District has history of close elections.
The 34th-District House of Delegates race between Kathleen Murphy (D) and Craig Parisot (R) is a rematch of the special election triggered last November when Barbara Comstock (R) was elected to the U.S. Congress.