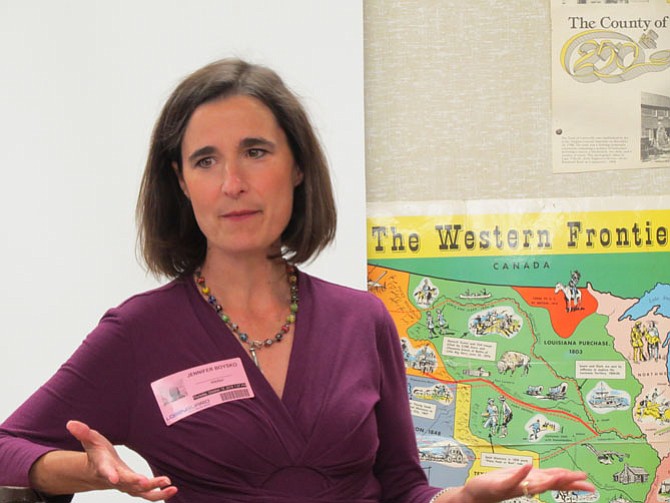 Del. Jennifer Boysko (D) defeated Danny Vargas (R) in the open seat created by retirement of Del. Tom Rust (R-86). She begins her role on Jan. 12.

Stories this photo appears in:

Following the purchase of the Ashwell property which created a contiguous 4.675 acres of Town-owned land in Herndon's downtown, the Town issued a Request for Proposals (RFP) on Nov. 2, 2015.

History promised Del. Kathleen Murphy (D-34) that her reelection bid to Virginia's House of Delegates would be close; no matter how much money Republicans pumped into Craig Parisot's campaign in the final days.

Republicans pour nearly half a million dollars into the race.
In the last week before Election Day, Danny Vargas (R) got one more huge infusion of cash from Virginia Republicans.