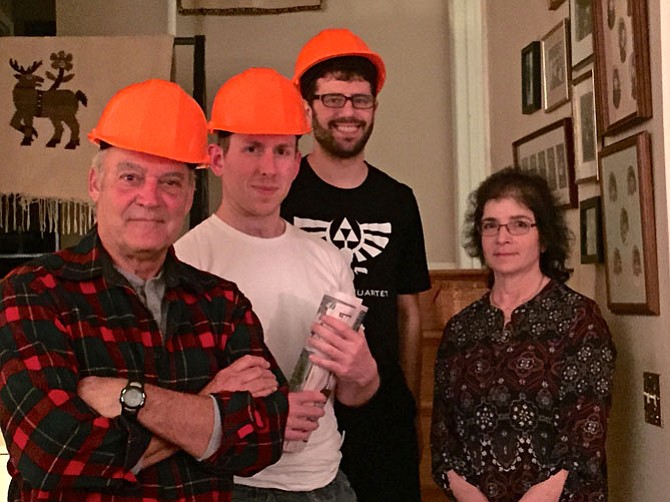 Patrick David, Kevin Comer and Michael Schwartz stand with the director, Laura Fargotstein, after an evening of rehearsal.
Stories this photo appears in:

Despite renovation woes, The Vienna Theatre Company presents an evening of one-acts.
Although their home at the Vienna Community Center may be under construction, the Vienna Theatre Company is as active as ever.