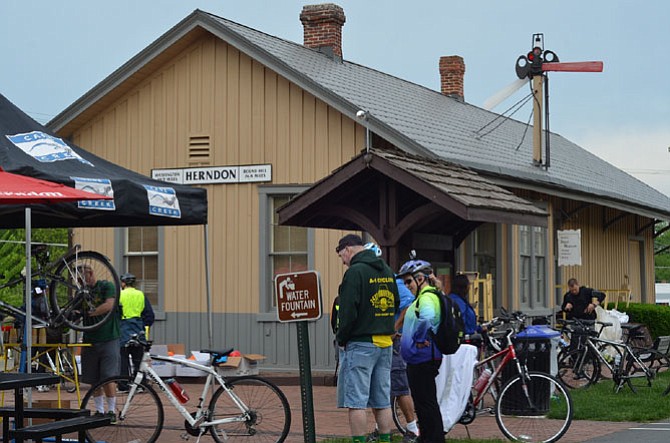 This year's Bike to Work Day had the highest ever registration in the D.C. metro area with more than 17,500 riders, and in Herndon pit-stop registration at 428 was an increase of 19 percent over the previous best.
Stories this photo appears in:

Reston and Herndon host pit stop for cyclists on Bike to Work Day.
On Friday, May 15, commuters swapped gas pedals for bike pedals in the metropolitan Washington region to participate in the annual Bike to Work Day (BTWD) event.