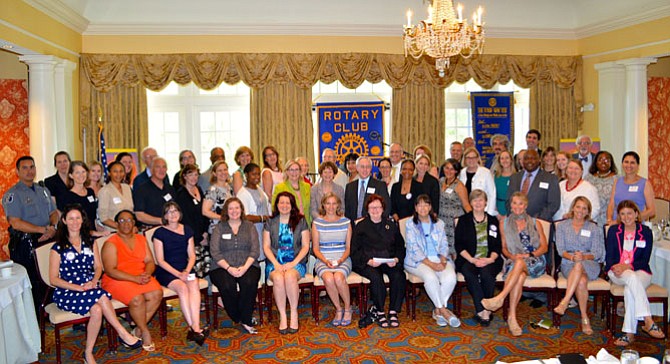 Representatives of 45 local nonprofits gather for a group photo last summer after being presented grants totaling more than $112,000 from the Rotary Club of Alexandria. Application deadline for the 2016 grants is Feb. 26.

Stories this photo appears in:

Deadline is Feb. 26.
The Rotary Club of Alexandria is accepting applications for its annual Grants Program which provides financial support to nonprofit organizations that advance literacy for children and adults or improves the lives of children, youth, seniors and others with special needs in the Alexandria community.