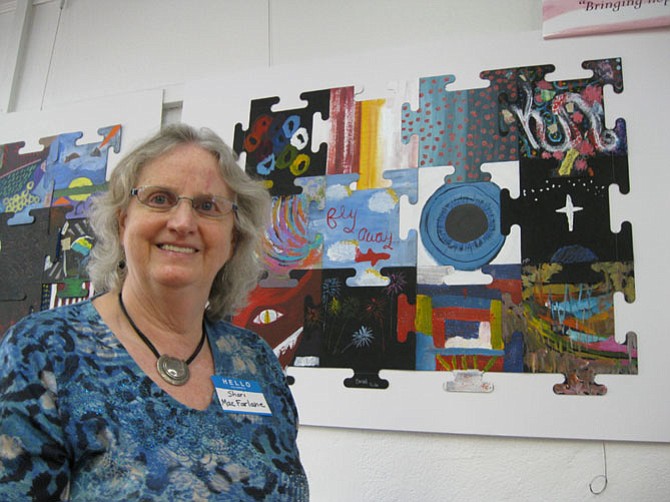 Artist Shari MacFarlane stands in front of the Healing Wall Puzzle painted by soldiers who suffer from PTSD.

Stories this photo appears in:

Vienna Arts Society exhibits art work from soldiers suffering from PTSD.
The Vienna Arts Society hosted a "Puzzled Again" reception on Saturday, July 11 at the Vienna Art Center with an exhibit of the Healing Wall puzzle. The artwork is from 24 soldiers on the mend at Fort Belvoir Community Hospital who suffer from Post-Traumatic Stress Disorder. The original puzzle, from 2014, was also exhibited, and the artwork will be on display through July 31 at 115 Pleasant Street, NW, Vienna.