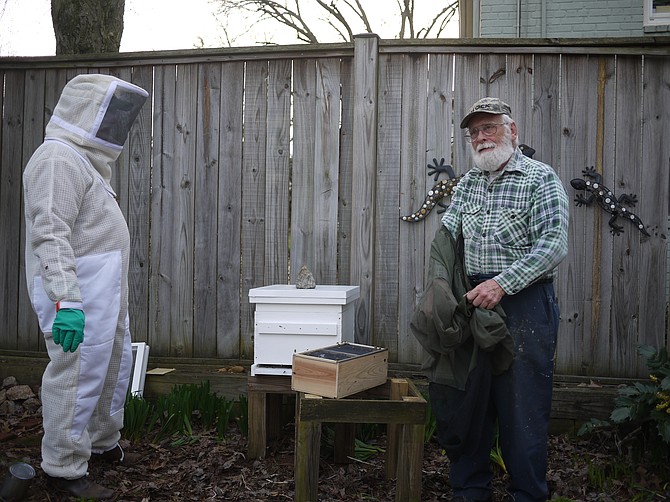 Paul Dietz shows a new beekeeper how to load a packet of 20,000 bees into his new hive.
Stories this photo appears in:

How one senior in Arlington spends his "retirement."
Paul Dietz wears a quilted vest over a well worn plaid flannel shirt.A badge about scouting is on his sleeve. His uniform of baseball cap, work shoes, and pockets full of tools is topped off by a full white beard and the twinkly eyes to go with it.