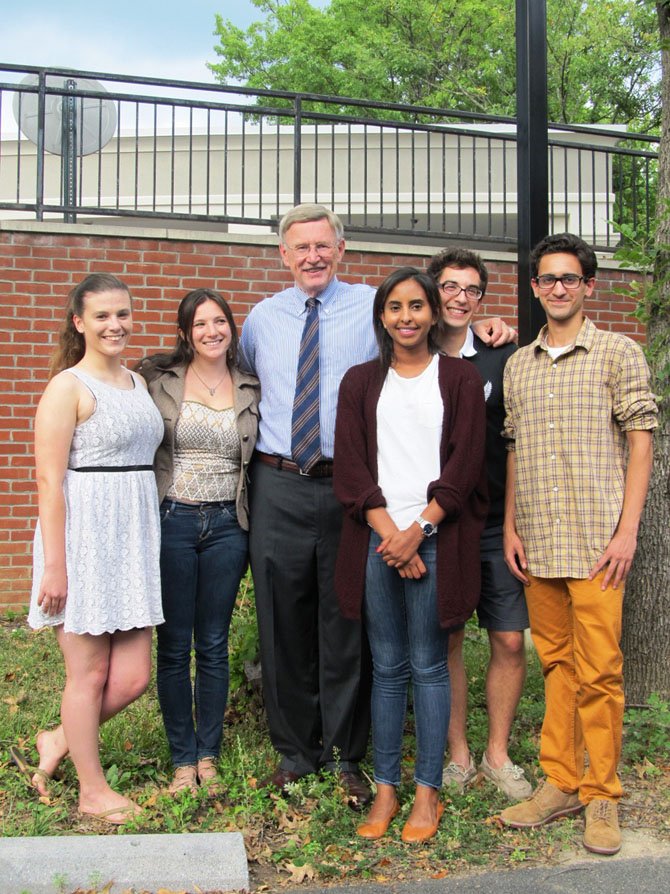 Fairfax County Supervisor John Foust (D-Dranesville) poses with his campaign staff outside his McLean office on Thursday, Sept. 11. Foust is running for the 10th District Congressional seat held by Republican Frank Wolf for 34 years. From left are Maggie Seal, Devan Kerley, John Foust, Patricia Yacob, John Souleles and Samee Ahmad.

Stories this photo appears in:
Democrats hope Foust's reputation as a "bridge-builder" connects with voters.
Straightening his tie, John Foust is preparing for yet another "meet-and-greet" event at the Clifton home of Democratic supporters Terry Matlaga and Kevin Bell.