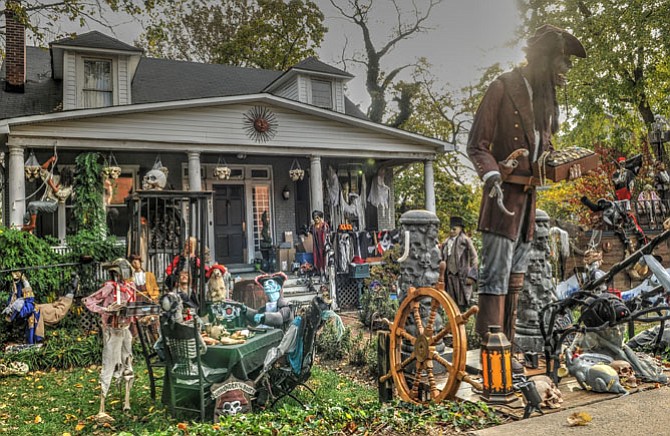 The house at 1407 Russell Road in Delray is completely decked and ready for Halloween trick-and-treaters.
Stories this photo appears in:

Pirate Lady shares her methods for creating the perfect scary house.
"It's like being a kid all over again. You get to create your own little world. One that everyone else gets to enjoy with you," says Tami Sarjeant, owner of 1407 Russell Road in the Del Ray area of Alexandria.