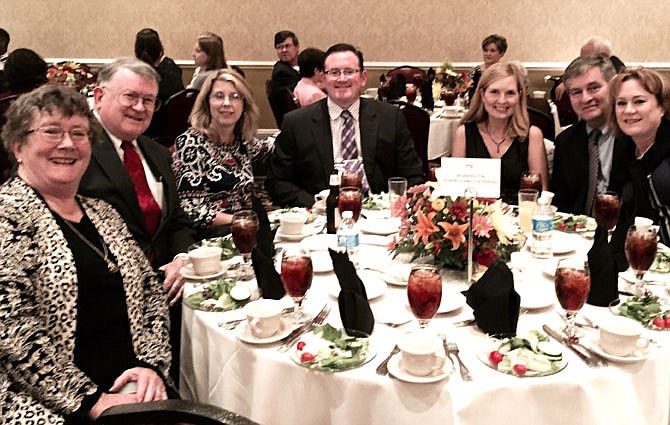 Enjoying the induction-ceremony dinner at the Charlottesville Doubletree are (from left) Mary Kay and husband Linus Downes, Teresa Johnson and the Downes family: son John and wife Kate Downes, plus son-in-law John Shoreman and wife Kathy.

Stories this photo appears in:

Chantilly yearbook adviser is in Virginia High School Hall of Fame.
Mary Kay Downes has won her share of awards over the years; but now, she's seemingly reached the pinnacle. On Oct. 15 in Charlottesville, she was inducted into the Virginia High School Hall of Fame.