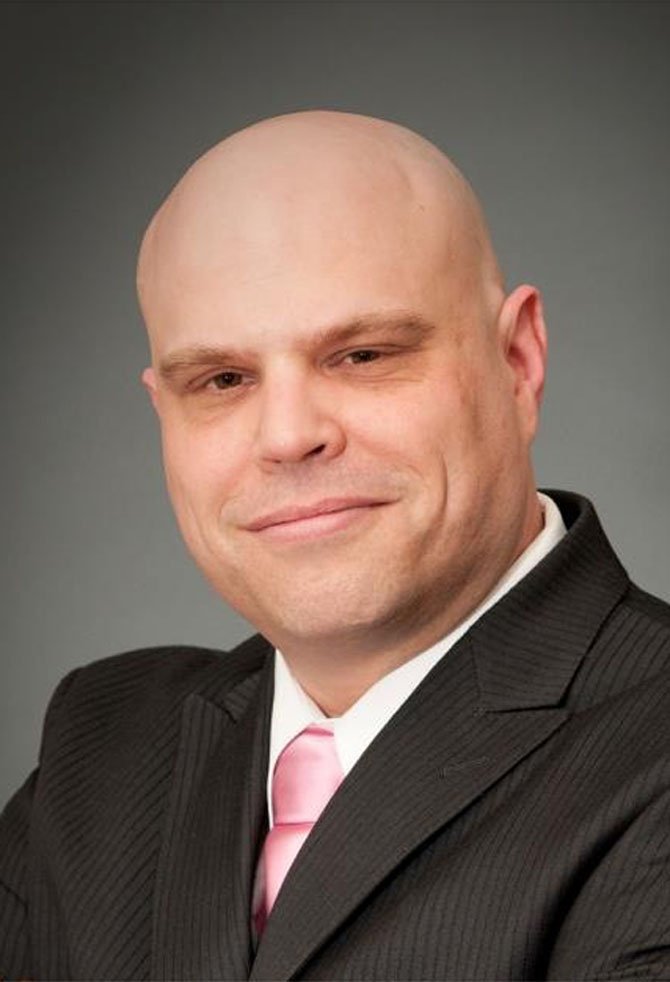 Libertarian candidate Marc Harrold is running for Virginia's 11th District representative.
Stories this photo appears in:

Marc Harrold, Libertarian; Joe Galdo, Green, run for Congress.
Marc Harrold is a self-professed creature of habit. He's been going to the same bars and restaurants near his Fairfax home for years, where the close friends he's made there say his great sense of humor and diverse intelligence help him "hold court" and converse easily with anyone, on any subject.