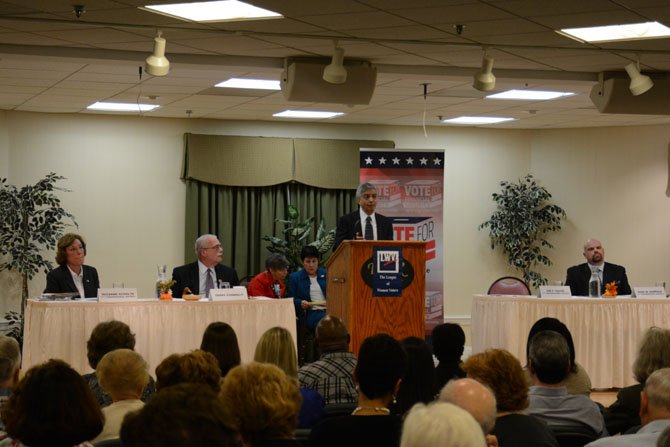 From left: 11th District candidates Suzanne Scholte, Gerry Connolly, Joe Galdo and Marc Harrold participated in a four-way question-and-answer program at the Westminster in Lake Ridge.

Stories this photo appears in:
Complete ballot of 11th District candidates faced off in Lake Ridge.
It wasn't so much a down and dirty debate as a no-frills four-way question-and-answer session. Not that AARP and the League of Women Voters of the Fairfax Area (LWVFA), two of the sponsors of the "Meet the Candidates" series billed the Oct. 14 event as such. Tuesday's meeting was the penultimate of seven events in the series.