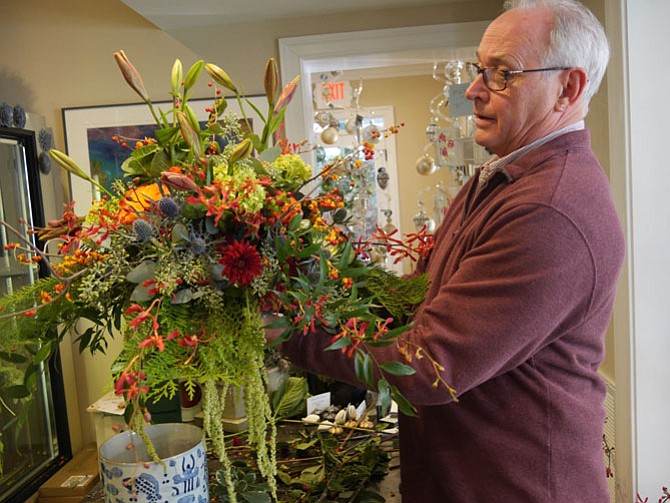 Half an hour later after visualizing the arrangement step by step to add texture, height and dimension, Scott Marchand gives one last look to his final work of art.

Stories this photo appears in:

The art of flower arrangement
Scott Marchand puts hanging amaryllis in the green foam oasis rings. "See how it is giving it a kind of cascading look. I put my greens in first, " he says. "This is going to be an open, airy floral arrangement in fall tones as a centerpiece for a table.