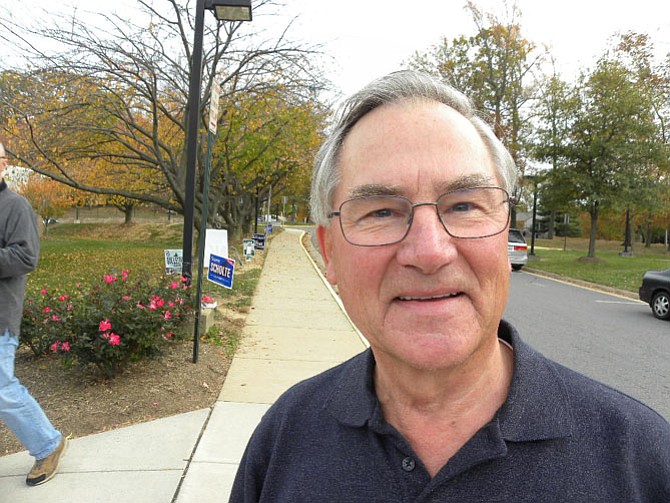 Allen Griffith, Fairfax City
"I did support Mark Warner for Senate. I think he's done a good job... and I look forward to him serving another six years."
Stories this photo appears in:

Voters turn out for mid-term election.
Jon Chu, of Fairfax City, entered the polling booth at Christ Lutheran Church on Meredith Drive, ready to experience civic duty in action. Except he is only 14. Accompanied by his grandparents, Chu is there to help them translate and understand, as they vote in Virginia's 11th Congressional District, on Tuesday, Nov. 4.