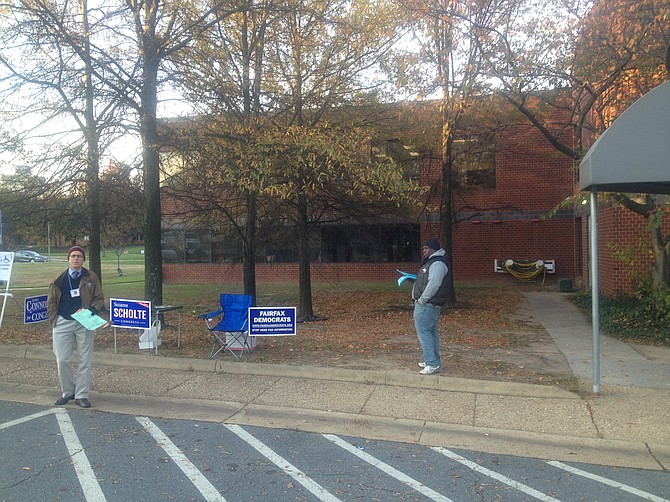 Outside the Cameron Glen Drive office in Reston, voters had the opportunity to pick up information on the midterm election. Fairfax County has the largest number of voting precincts in Virginia, with 238 voting locations spread throughout the county's 395 square miles.

Stories this photo appears in:

Voters aware of new photo ID requirement.
Midterm elections were held throughout Virginia on Nov. 4, with voting stations open at locations throughout the commonwealth's 95 counties. "There will be approximately 2,500 election officers working at the county's 238 precincts," stated Lisa M. Connors, public information officer for Fairfax County.