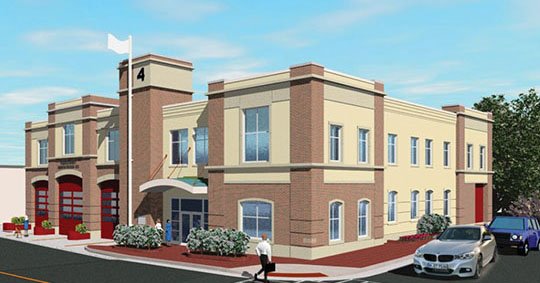 Image of proposed new fire station at which will be constructed on Spring Street.
Stories this photo appears in:

New fire station expected to be complete by spring of 2016.
The original station was built in 1950 and according to fire officials cannot accommodate newer, larger-sized vehicles such as ladder trucks.