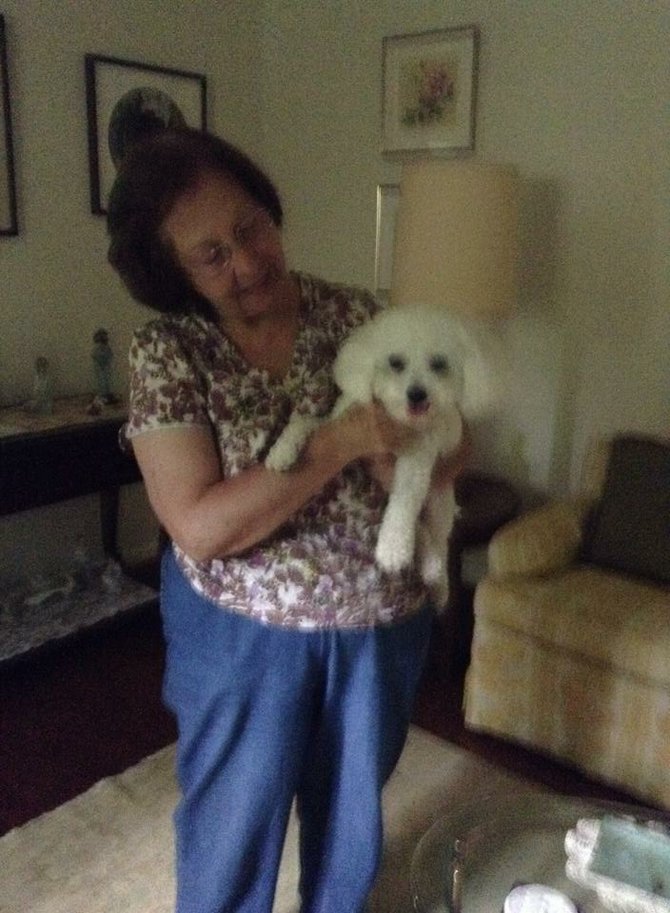 Struggling to keep her puppy Meme still, Maria Ingham of Fairfax lovingly holds her.
Stories this photo appears in:
Canine companions bring happiness into owners' lives.
Close friends and neighbors, Judy Schnoeblen and Laura Gunson of Fairfax, only become closer through their dogs, Hunter and Archie, who are also very close companions.