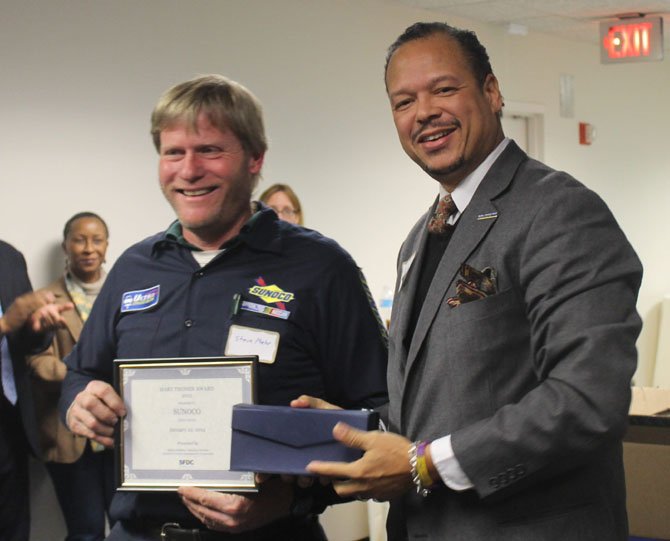 Steve Mehr, owner of Sunoco on Richmond Highway, with SFDC Board President Walter Clarke.
Stories this photo appears in:

SFDC presents businesses with Mary Thonen Awards.
Mehr is among several other business owners along Richmond Highway who were honored for their beautification efforts at the Southeast Fairfax Development Corporation Open House and Mary Thonen Awards.