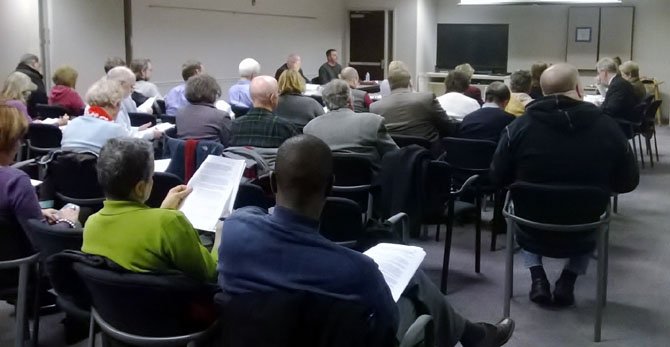 Many supporters and opponents to Residential Studio Units in Fairfax County attended the Planning Commission RSU Committee's planning session on Jan. 6.
Stories this photo appears in:

Housing advocates, Fairfax County supervisors, area residents address affordable housing.
Fairfax County residents have yet to agree on the specifics of residential studio units and are continuing the debate on several aspects of the proposed amendment. As of Jan. 6, the Planning Commission proposed amendment defines residential studios as efficiency units that make up a multiple-family residential building, or part of a building, in which 80 percent of the units must be for those who do not make more than 60 percent of the median income of the area. In the Washington, D.C. area, that is $45,000.