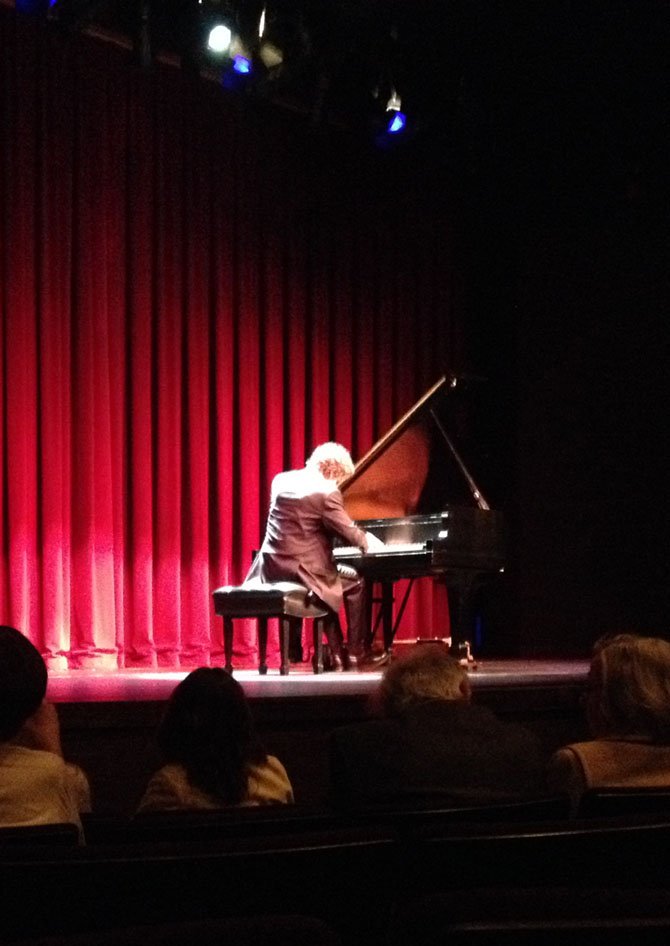 Pianist Adam Heins, a student at Sidwell Friends School in Washington D.C., performed last out of the group.
Stories this photo appears in:

The "Young Soloists Recital" at the Alden Theater featured four talented pianists and one violinist.
Five young musicians spanning an age range of seven years were given the chance to shine in front of a large crowd at the Alden Theater on Sunday, Feb. 23. While the audience heard lovely renditions of Chopin and Beethoven's works, the performers were able to relax a bit performing in a non-competition setting. "Usually in competitions you perform for judges, but it's very rare that you actually get to play for people who have just come here to listen to your music," said 13-year old Kevin Wang, a student at Rachel Carson Middle School. Wang was joined by fellow pianists Victor Pan, 10, Evan Hu, 11, and Adam Heins, 17, as well as violinist Shankar Balasubramanian,16.