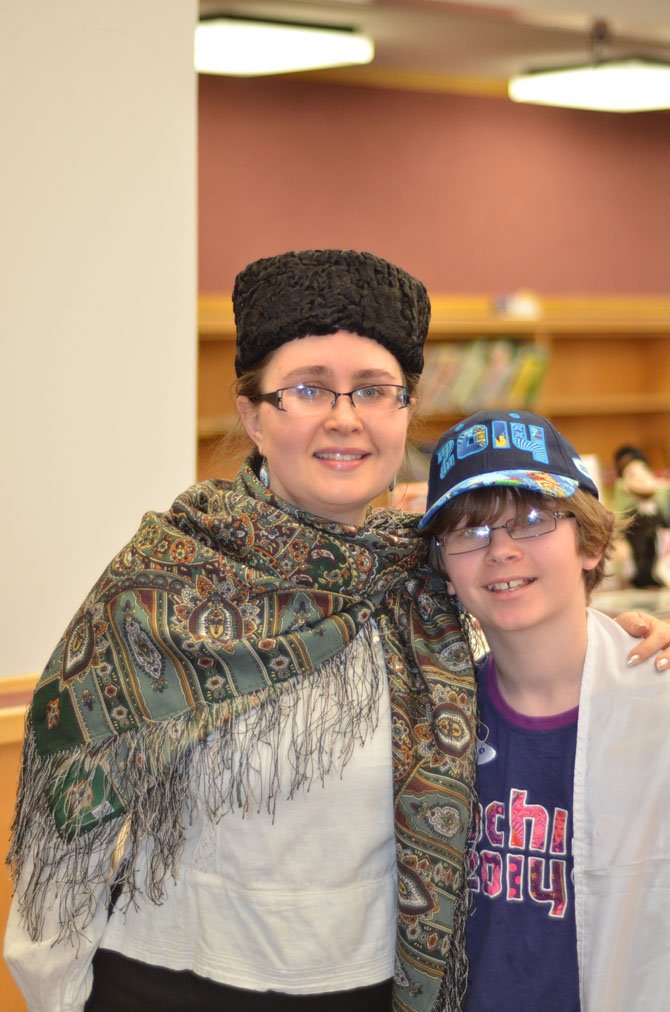 Herndon resident Yelena Barth with her son Yasha at Herndon Elementary School. Barth helped coordinate this year's International Night event at Herndon Elementary School.
Stories this photo appears in:

School and PTA host event to celebrate culture.
"This is an annual event held in partnership with the PTA," said Herndon Elementary Principal Ann Gwyn. "It is all about celebrating the many cultures here in Herndon Elementary." The International Night event was held Feb. 20. Foreign foods dishes were brought in and were available to sample. "We start planning this event in November, it is a very popular event," said school PTA president Amanda Geary.