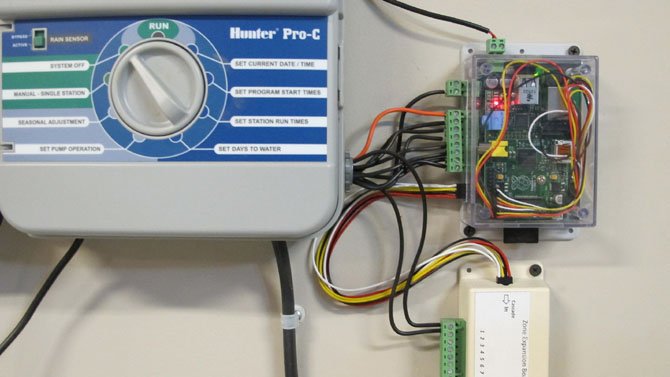 A device designed by Michael Lehmann that detects recent rainfall and adjusts automatic sprinkler timers accordingly.
Stories this photo appears in:

Michael Lehmann develops device, algorithm to detect rainfall.
Rain brings with it a lot of headaches, but for Michael Lehmann, rowing coach at Langley High School, one thing bothers him most of all: driving through the rain and seeing automatic lawn sprinklers going all out, watering an already saturated lawn.