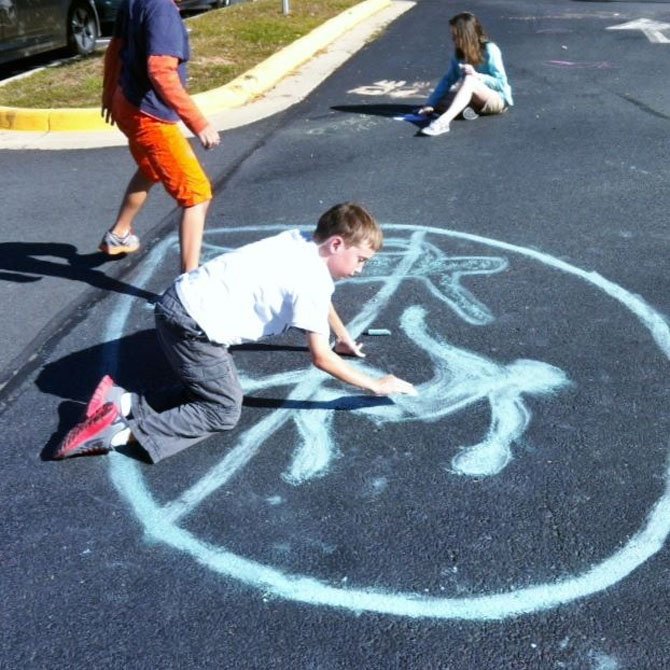 Quinton draws for Chalk for Peace day at Lake Anne Elementary School Monday, Sept. 23.
Stories this photo appears in:

Several children drew a "Say No to Bullying" chalk drawing at Lake Anne Elementary's School Aged Child Care program, Chalk for Peace, held Monday, Sept. 23. Students were told to draw something happy and peaceful, such as sunshine, happy faces and flowers.