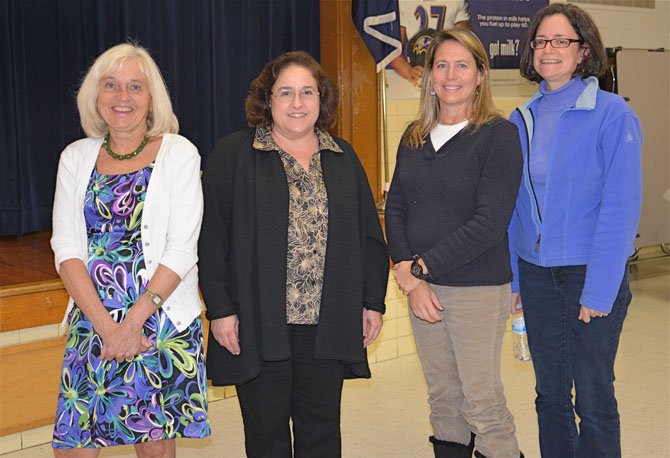 From left: Dr. Judith Owens, MD, MPH, D'ABSM is the Director of Sleep Medicine for Children's National Medical Center and heads the consultant group contracted by Fairfax County Public Schools to study the later start times and to present cost-effective scenarios for implementing the change. She is joined by Monica Cameron, Frost PTA President, Lisa Ross, Woodson Pyramid Coordinator, and Phyllis Payne, co-founder of Start Later for Excellence in Education Proposal (SLEEP).

Stories this photo appears in:

School district works toward later start times for high schools.
Would you send your teenagers to school or put them behind the wheel after allowing them to down two or three alcoholic beverages?