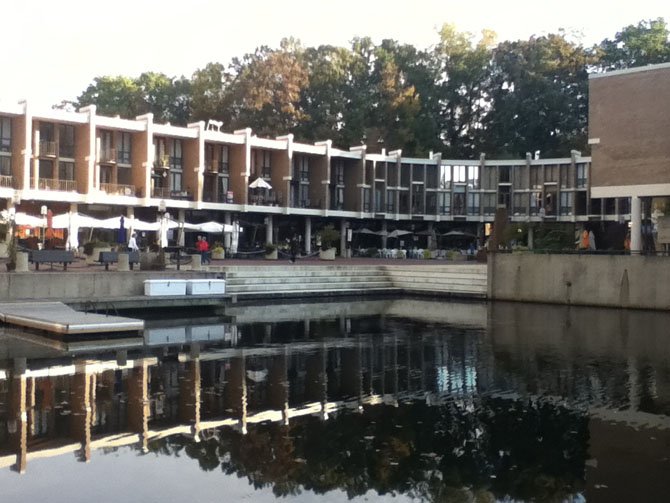 A view of the trees over Lake Anne Plaza. A proposed land swap would send the piece of land containing the trees, currently owned by the Reston Association, to a developer for part of a parking garage intended for Lake Anne redevelopment.
Stories this photo appears in:

Swap would assist in redevelopment efforts, vote to be held Nov. 21.
The Reston Association Board of Directors will vote on a land swap involving two parcels of land near Lake Anne at their Thursday, Nov. 21 meeting.