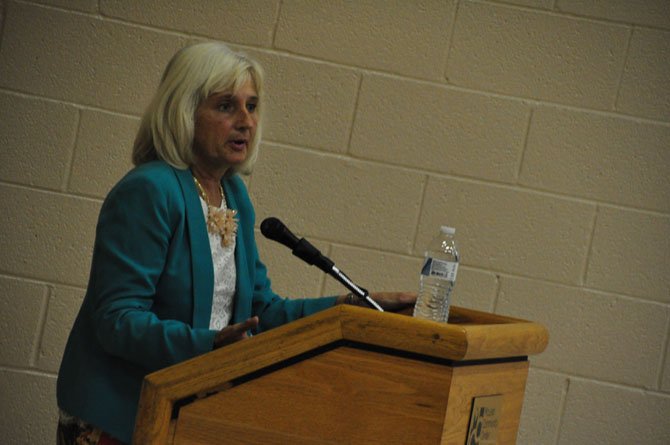 Dr. Judith Owens, of the Children's National Medical Center Division of Sleep Medicine, speaks at the McLean Community Center Wednesday, Oct. 16.
Stories this photo appears in:

MCA hosts discussion on later high school start times.
For almost everyone, the sound of their alarm telling them to wake up is one of the toughest parts of the day. Students are especially used to still trying to shake off the last of the night's sleep while in homeroom or first period.