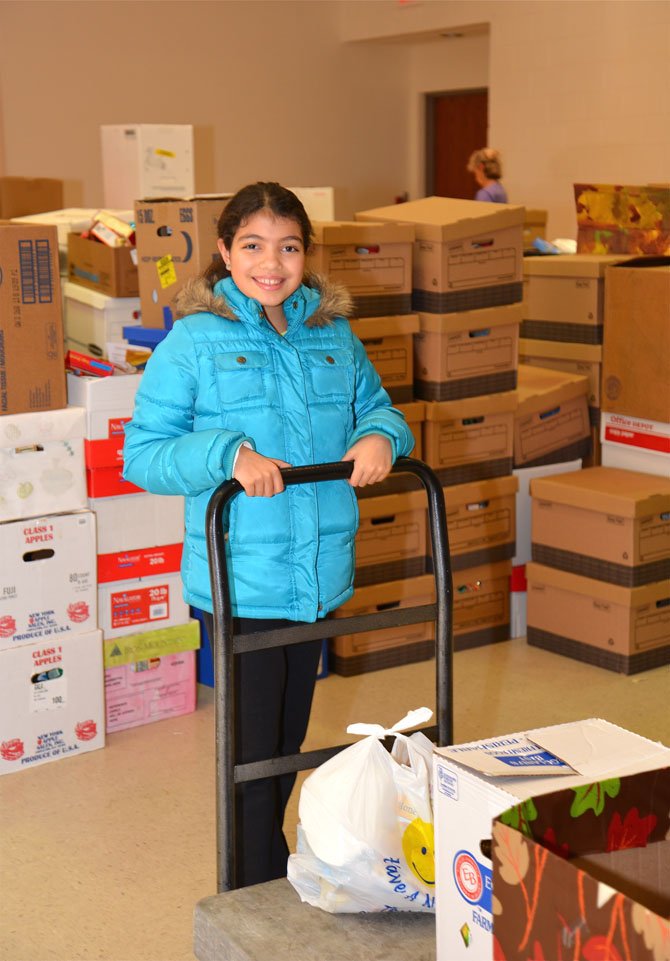 All in the family: 12-year-old Ginny Threlkeld has been volunteering at the Thanksgiving Food Drive Distribution "for as long as I can remember, at least from age 7." Ginny's dad Bill Threlkeld, is the division director, Neighborhood Resources for Cornerstones.
Stories this photo appears in:

Organizations and individuals step to transform 'The Holiday Season' into 'The Season of Giving.'
Thursday, Thanksgiving, traditionally marks the beginning of "The Holiday Season." The Christmas Shopping Derby will kick off at midnight for many of the big retailers, and the frantic rush of decorating, card sending, gift buying, wrapping, parties, baking, cooking, preparing for visitors or preparing to travel shifts into high gear.