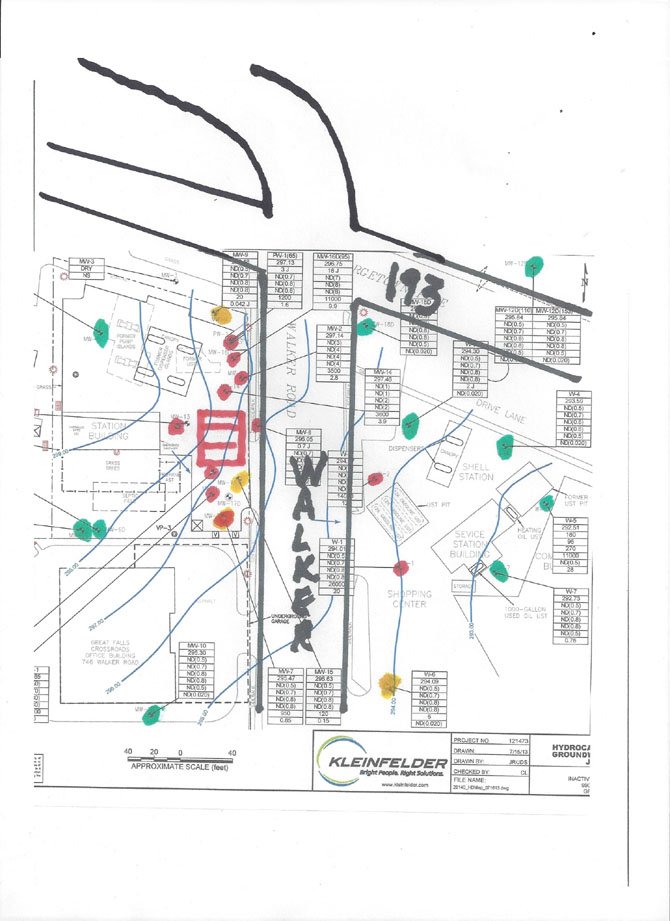 A sketch of the area surrounding the former Exxon station in Great Falls. The red dots mark monitoring wells that have tested positive for MTBE.
Stories this photo appears in:
Initial corrective action plan missing pieces, public comment period to come.
Members of the Great Falls Citizens Association Special Committee on Groundwater Contamination presented an update Tuesday, Nov. 12.