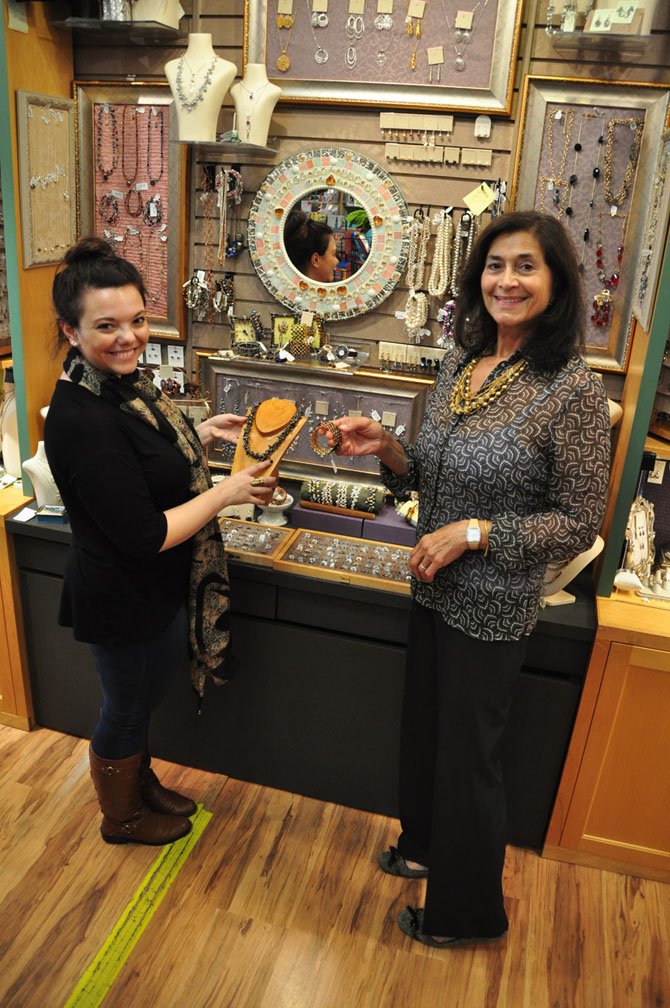 From left, Rachael Waugh and Haida McGovern, staff at The Artisans, show off a few items for sale, mostly made by local artists.
Stories this photo appears in:

Jewelry, housewares, local art among items featured at The Artisans.
When it comes to buying local, The Artisans in McLean practices what they preach. The eclectic gift shop is filled with handmade jewelry, pottery, clothing, accessories and much more.