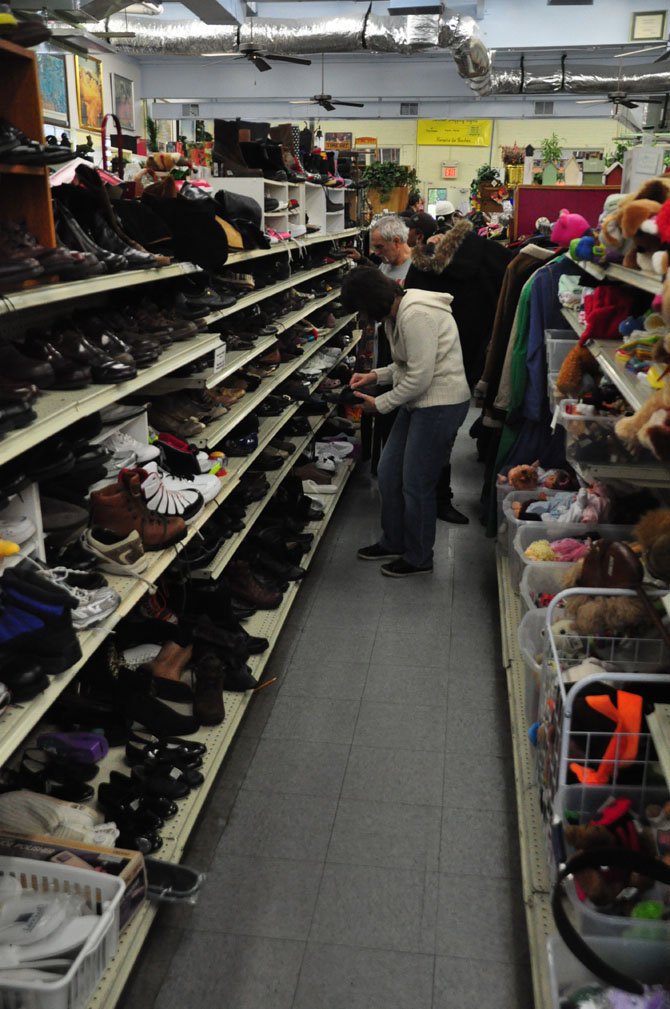 Shoppers at The Closet in Herndon check out the shoe and clothing stock.
Stories this photo appears in:

The Closet, Bargain Loft, offer gift ideas that support local charities.
While there's no shortage of standard brick-and-mortar and online places to shop for this holiday season, several thrift shops in Herndon offer special gift opportunities, as well as a chance to help the less fortunate while doing so.