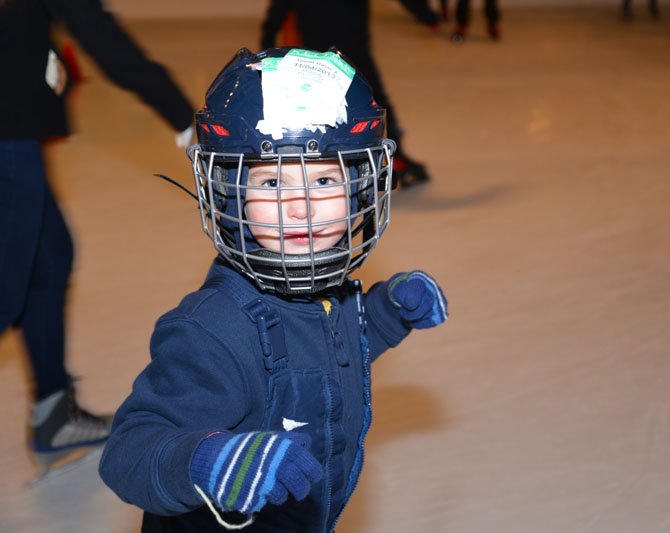 Too bad Charles Gibson of Herndon is a bit too young to be recruited by the Washington Capitals. At 4-years-old, Charles was actually helping other, less agile skaters negotiate the rink. At one point, he escorted two teenaged young ladies, encouraging them with, "You can do it." And "Just keep gliding like this."
Stories this photo appears in:

Mother Nature did not cooperate with the planned Reston Town Center Skating Rink season opener this weekend.