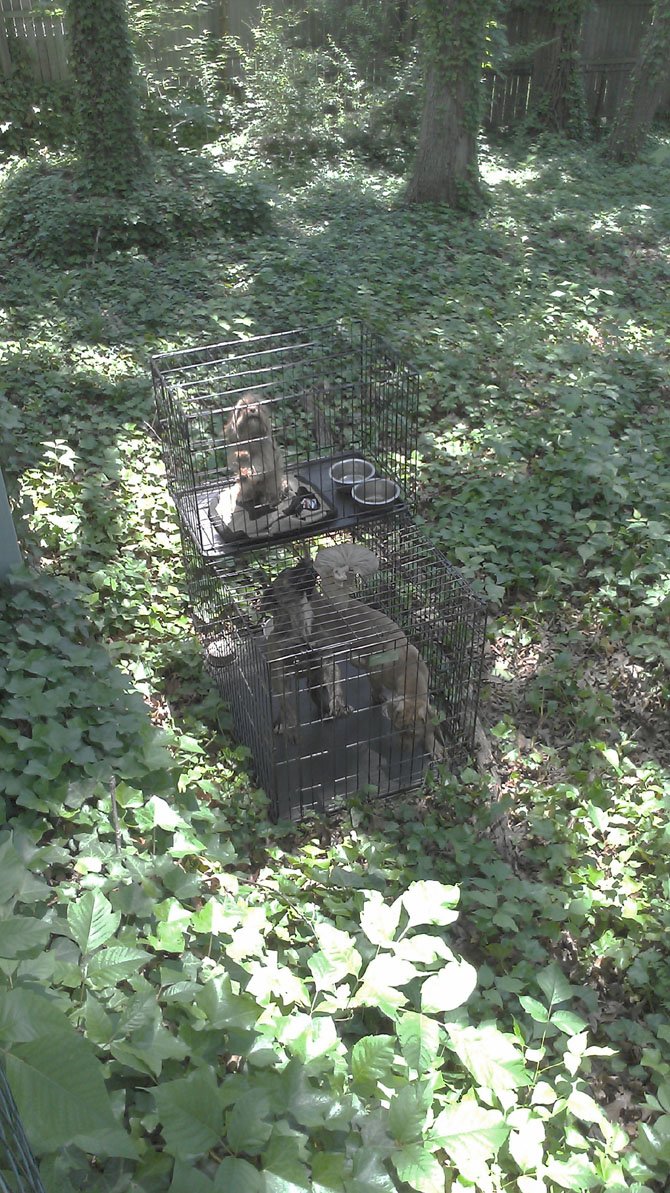 These dogs were left in the hot summer sun without access to adequate shelter or water source in the backyard of an Arlington residence.
Stories this photo appears in:

Help pets beat the heat and prevent injury or illness.
The dog days of summer are officially here and while yes, the phrase refers to unbearable hot and humid weather, at the Animal League of Arlington (AWLA) it is an eventful season of responding to pets in peril.