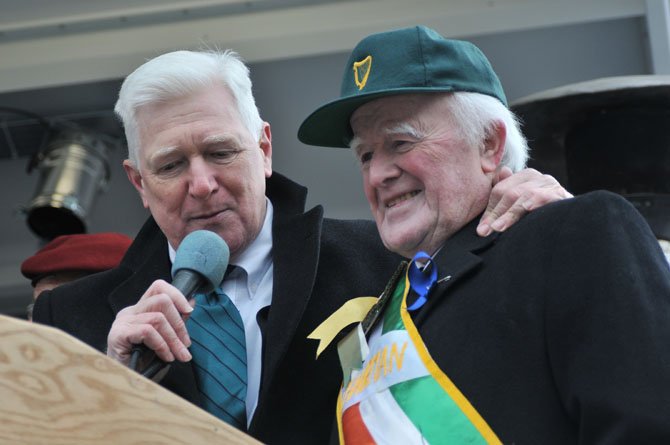 U.S. Rep. James Moran thanks Pat Troy for once again hosting with the Ballyshaner's the Alexandria St. Patrick's Day Parade. At the first parade in Alexandria, the congressman reminisced that he brought his stepfather, who was dying of pancreatic cancer and his dad was pleased to have seen it.

Stories this photo appears in:
St. Patrick's Day Parade pays tribute to Vietnam veterans.
In what was perhaps the biggest turnout since its inception, Alexandria celebrated its Irish heritage March 2 and paid tribute to Vietnam Veterans in the 32nd annual St. Patrick's Day Parade. Sponsored by The Ballyshaners, the parade was founded by Pat Troy, who officially stepped down as organizer following this year's event.