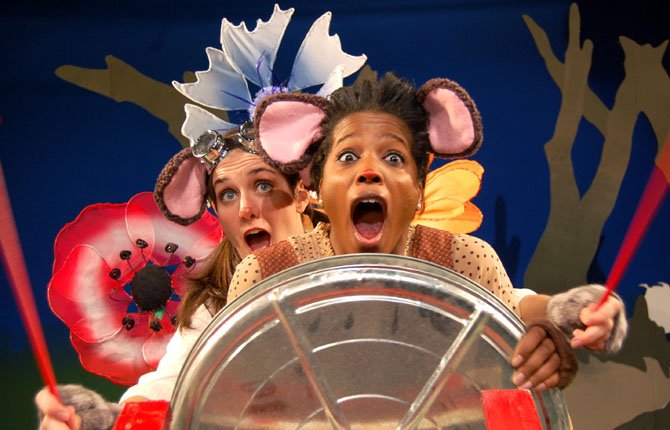 Mice take the stage in the 2012 world premiere production of "Mouse on the Move" at Imagination Stage.
"Mouse on the Move" runs in Imagination Stage's Christopher and Dana Reeve Studio Theatre July 6-28 at 10:30 a.m. and 11:45 a.m. on Saturdays and Sundays only. Appropriate for ages 1-5, tickets are $10-$12, with a $5 lap seat for children under 12 months. Tickets may be purchased online at www.imaginationstage.org, at the Imagination Stage box office, or via phone at 301-280-1660.
In the play, Nellie and Amelia are two adventurous mice ready to explore the world beyond their little mouse-hole. They decide to go to the moon, since it is cat-free and made entirely of delicious, mouth-watering cheese. Like many of Imagination Stage's shows for this age group, the performance will be a multi-sensory experience and children are given a small suitcase of props with which they help the actors tell the story.

Stories this photo appears in: