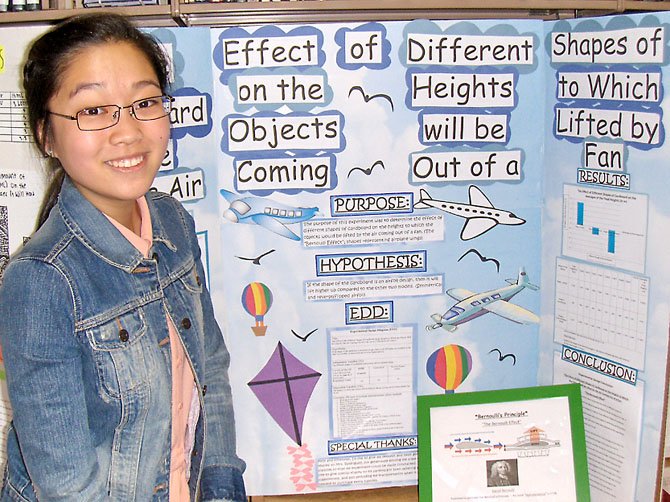 Suzie Bae's experiment proved that Bernoulli's Principle is correct.
Stories this photo appears in:

Rocky Run eighth-graders learn via their science projects.
To the untrained eye, they looked like science-fair projects. But Ileana Rodriguez, eighth-grade science teacher and Science Department chair at Rocky Run Middle School, said her students created experimental-design displays.