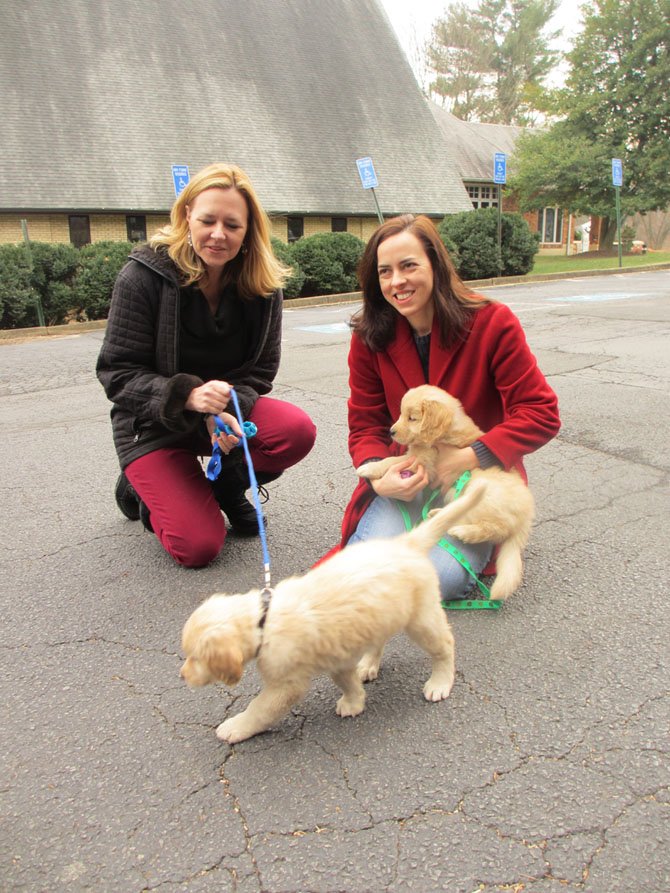 Puppy-raisers Heidi Lesinski with Stormin' Norman and Giselle Sundwall with Neil [Armstrong].
Stories this photo appears in:
Veterans Moving Forward pairs disabled U.S. vets with therapy dogs.
Wanted: supporter of U.S. veterans, likes to be licked and take long walks, looking for a committed relationship. Reply to Michele Khol, puppy-raiser training coordinator for Vets Moving Forward, Inc. [VMF].