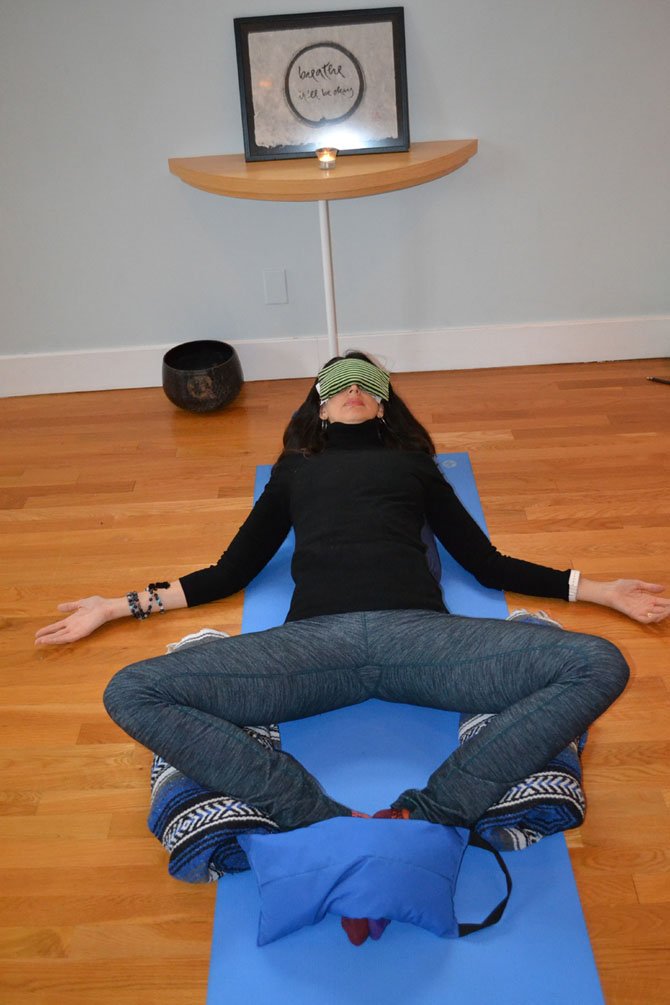 Yoga instructor Jill Minneman demonstrates supta baddha konasana, a restorative yoga pose. Experts say restorative yoga and meditation can help relieve stress.
Stories this photo appears in:
Local experts suggest turning to yoga and meditation to relax.
Marybeth Montoro says her entire body relaxed as she lay stretched out on a yoga mat for savasana, a relaxation pose, at Pure Prana Yoga Studio in Alexandria, while her yoga instructor guided the class through a breathing practice.