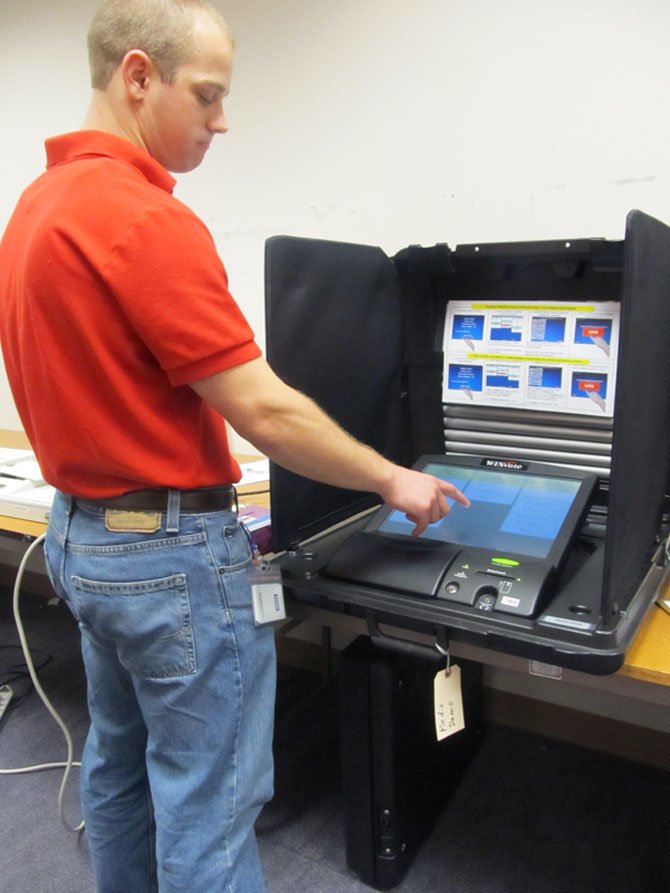 In addition to the optical scan voting machines, every polling place will be equipped with WINvote "touch-screen" machines, which have been used in Fairfax County since 2003. Luke Baranyk, voting machine custodian, demonstrates the touch-screen technology.

Stories this photo appears in:
Northern Virginia has most two-party races on ballot.
While the Virginia governor's race is the one getting the most attention, both nationally and in the state, Virginia's House of Delegates race is shaping up to be the most competitive in a decade. According to an official candidate list released last month by the Virginia State Board of Elections, 57 House seats will be contested this November — marking only the second time in the last decade where at least half of the 100 House seats will have more than one name on the ballot.