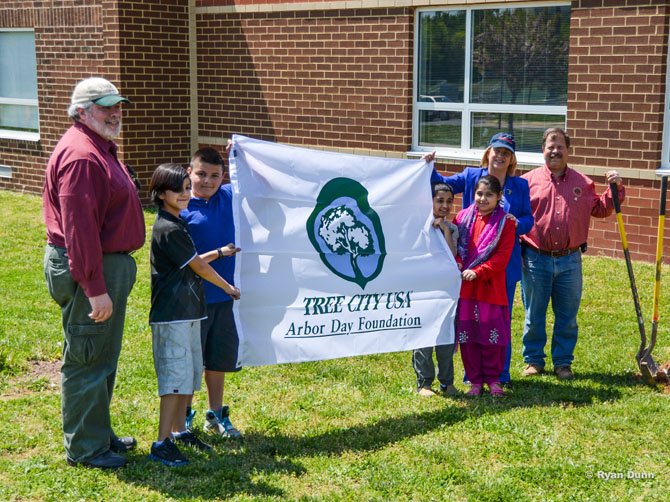 From left, Jim McGlone, students, town council member Sheila Olem and John Dudzinski hold the Tree City USA flag.
Stories this photo appears in:

The school celebrates Arbor Day.
On April 26, Hutchison Elementary School in Herndon celebrated Arbor Day by planting a dogwood tree on the school grounds. The tree planting ceremony was attended by teachers and students from the third and fourth grade classes in addition to several guests.