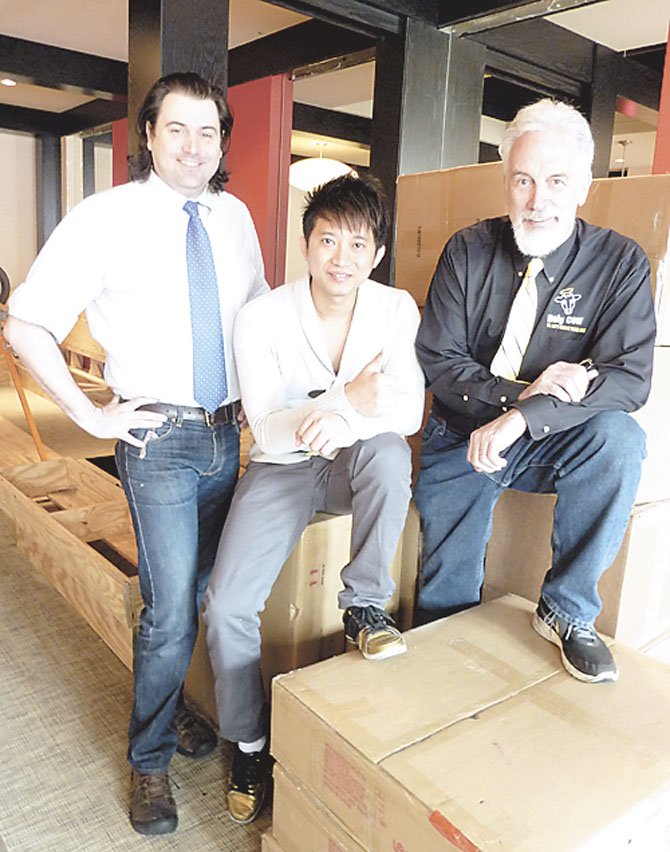 Restaurateurs Bill Blackburn and "Mango" Mike Anderson with sushi chef Saran "Peter" Kannasute at the future sushi bar tucked between Holy Cow and Pork Barrel BBQ on Mount Vernon Avenue in Del Ray.
Stories this photo appears in:

The tension was palpable. Only two chefs remained in the Hatsume Festival Master Chef competition in Delray Beach, Fla. Like the popular Iron Chef television show it was based on, competitors had one hour to prepare an appetizer, entrée and dessert using one common ingredient, in this case ginger.