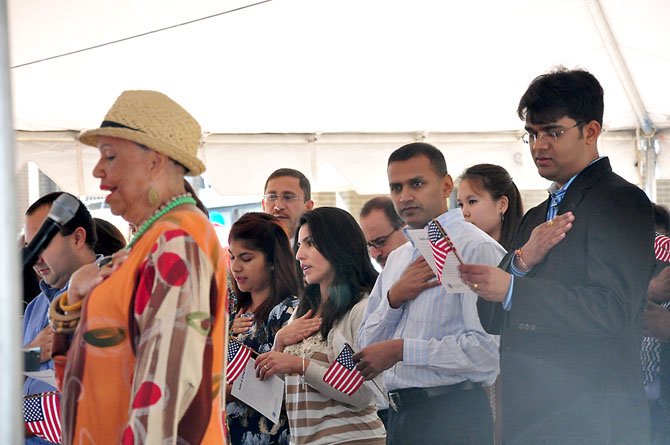 Ellen Graves leads newly naturalized citizens in the Pledge of Allegiance Saturday, Sept. 22 at Lake Anne.
Stories this photo appears in:

On Sept. 22 at the Multicultural Festival on Lake Anne Plaza in Reston, 25 people participated in a naturalization ceremony that made them American citizens.

Event features day of international culture, food.
Saturday, Sept. 22 marked the first time Jesse Ekland and Alicia Morales attended the Reston Multicultural Festival as a couple, but they used it to celebrate their anniversary anyway. That's because it served as a catalyst for their relationship.