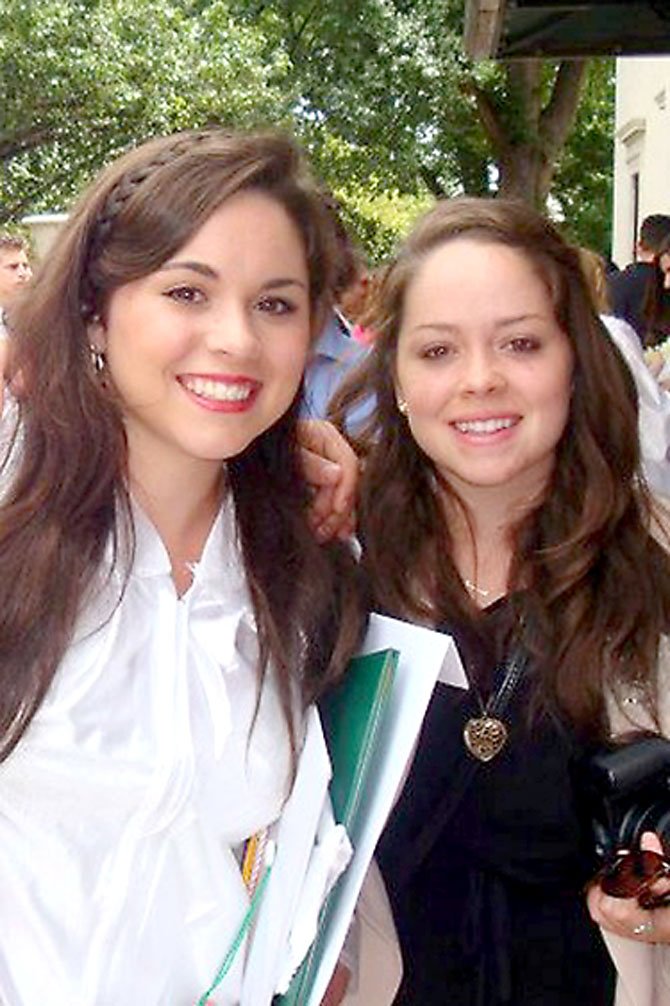 Left to right: Isabel Hefner, 18, is a freshman at Virginia Tech University, and her sister Sarah, 21, is a senior at Penn State University. The two are Great Falls natives.
Stories this photo appears in:

"I'll be voting for Barack Obama for several reasons. First of all, I've been pretty liberal all my life and I've grown up overseas in France, Belgium and Greece and it's no secret that Europe is pretty liberal also. It put American politics into perspective for me and helped shape my views. Also, I'll be going to college next year and it's increasingly expensive..."