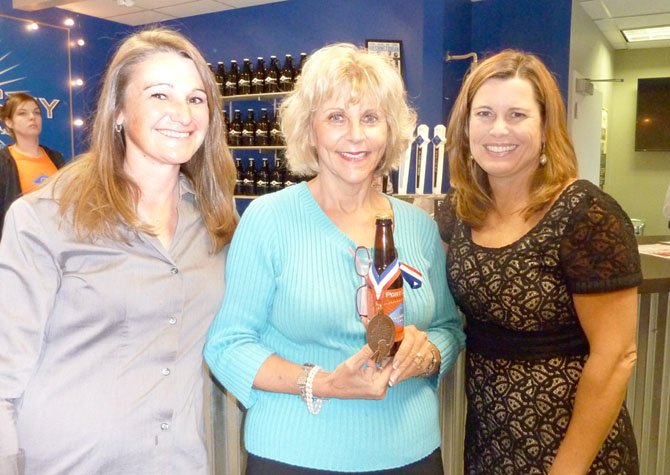 Port City Brewery's Jen Chace, Janet Barnett and Cathy Puskar at the Senior Services of Alexandria's Oct. 16 Oktoberfest to support Meals On Wheels. Barnett is holding Port City's bronze medal-winning Monumental IPA craft beer.

Stories this photo appears in:

Port City Brewery hosts Meals On Wheels fundraiser.
The award-winning Port City Brewery hosted the inaugural Senior Services of Alexandria Oktoberfest tour and tasting fundraiser Oct. 16 to support the Meals On Wheels program for homebound seniors.