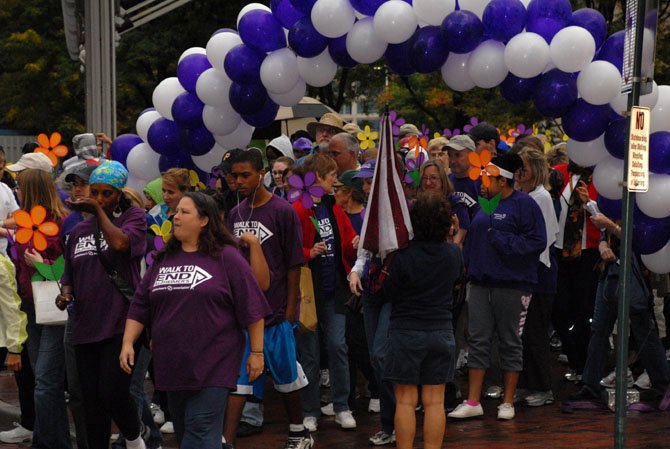 More than 1,200 participants signed up to participate in the Alzheimer's Association's Walk to End Alzheimer's held at Reston Town Center on Sunday.
Stories this photo appears in:

More than 1,200 sign up for Reston walk.
As participants gathered at the pavilion at Reston Town Center Sunday in preparation for the Alzheimer's Association Walk to End Alzheimer's, dark clouds began to roll in and many of those present looked skyward.